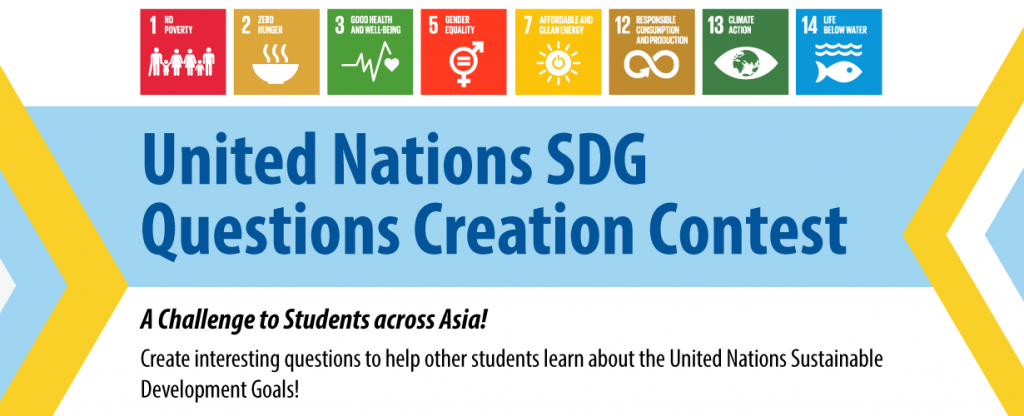 The United Nations SDG Questions Creation Contest was officially ended.
A total of 706 valid SDG-related questions were submitted by 117 entrants, from 10 institutions in Hong Kong, Australia, India, the Philippines and Singapore. The questions were reviewed and scored by the expert judges at UNESCO Hong Kong Association.
 The Winners
We are pleased to announce the winners of this Contest are as follows:
Champion
Priyadharshini K.
and Gajol V. M. (team entry)
Lady Doak College, India
1st Runner-Up
Kuan Yu TAY
Nanyang Technological University, Singapore

2nd Runners-Up
Chung Yee HO
The Chinese University of Hong Kong, Hong Kong
Pok Fung CHAN
and Tsz Ying FONG (team entry)
The Chinese University of Hong Kong, Hong Kong
Congratulations to the above winners! We also thank all the entrants for participating in this Contest.
---
 The Top Ten
The following is a list showing the 10 top performers of this contest:

  List of Top Ten Performers
---
  Scoring Criteria
The following file briefly explains the scoring criteria of the question entries submitted to this contest:

  Scoring Criteria
---
 More Information
For more information about this Contest, please refer to the archived Contest Webpage.