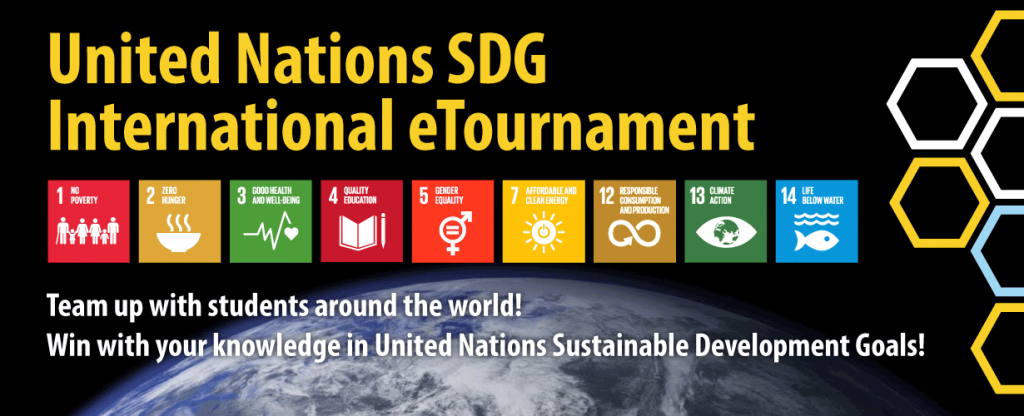 Registration is open from
00:01, 23 December 2018


to

23:59, 20 January 2019

[Hong Kong Time, GMT +8]
All registered current students studying at a tertiary institution are welcome, no matter you are studying full-time or part-time, for a sub-degree or a doctoral degree
You will be placed into a team of 3 to 5 students*
Important:
Up to 500 participants will be accepted into this eTournament, Enrollment is on a first come, first served basis. If the quota is full, the Organiser will close the registration without prior notice.
By entering this eTournament, you are indicating agreement to be bound by its Terms and Conditions.
 Aims
To raise students' awareness of the United Nations Sustainable Development Goals (SDGs);
To enable students of different disciplines and cultural backgrounds to learn to work together online as a team to complete a challenge.
The eTournament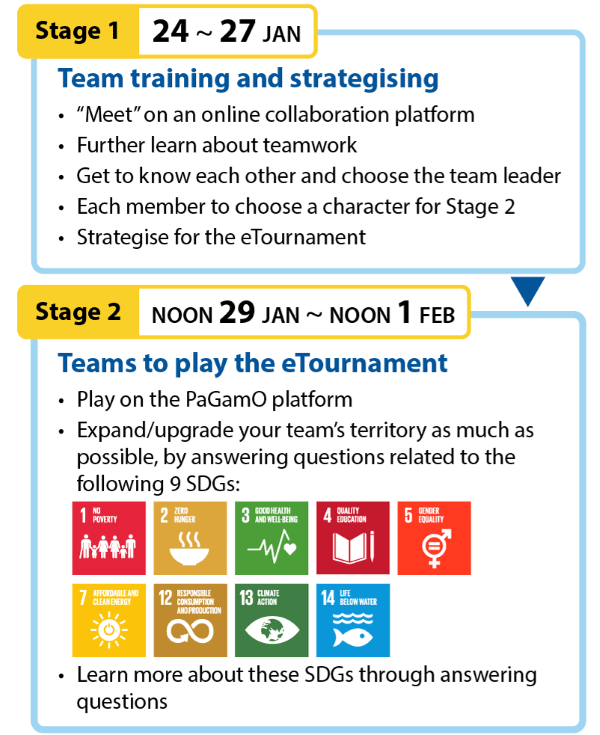 The Prizes
Team Prizes**
Champion
HK$15,000 cash
plus Sponsorship to the whole team for the Lilly-Asia Conference (16~18 May, Hong Kong) to present the winning experience!

First Runner-Up
HK$12,000 cash
Second Runner-Up
HK$10,000 cash
Most Valuable Players** (individual prizes)
First Place – HK$5,000 cash
Second Place – HK$3,000 cash
Third Place – HK$1,000 cash
Enquiries
Write to Centre for Holistic Teaching and Learning, Hong Kong Baptist University at chtl@hkbu.edu.hk
Notes
* Please refer to the Terms and Conditions for more details on team formation.
** Each team prize is meant to be shared by the members on the whole team. Winners who do not reside in Hong Kong will receive the prizes in their home currencies, via wire transfer (or similar) to the bank accounts as provided by the winners. Due to exchange rates and bank fees, the amounts in their home currencies may be less than the above amounts.